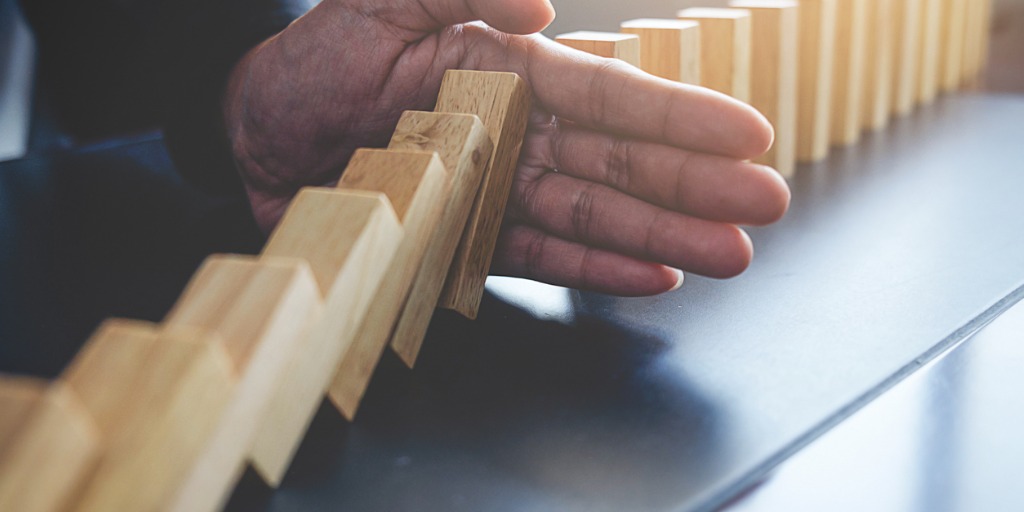 A disaster can hit your organization at any time so you need to be prepared. A robust disaster recovery solution can enable you to quickly and reliably recover your on-premises and AWS cloud-based applications and minimize the potential for data loss. AWS Elastic Disaster Recovery (AWS DRS) is one such solution.
Keep reading to know more about this world-class disaster recovery service from AWS.
What is AWS DRS?
In November 2021, AWS announced the general availability (GA) of AWS DRS, a fully scalable, cost-effective disaster recovery solution for physical, virtual, and cloud servers. It supports the fast and reliable recovery of a wide range of on-premises and cloud-based applications on AWS, including:
Critical databases such as Oracle, MySQL, and SQL Server
Enterprise applications like SAP, VMware vSphere, Microsoft Hyper-V
No application-specific skills are needed to operate AWS DRS since it uses a unified process for drills, recovery, and failback. As soon as you enable the service, it will continuously replicate block storage volumes from all your servers, ensuring that applications, databases, and operating systems remain in a continual replication state.
AWS DRS will help you accomplish recovery point objectives (RPOs) of seconds and recovery time objectives (RTOs) of minutes in the event of a disaster. This way, you can quickly recover operations and applications after an unexpected disruptive event such as software issues or datacenter hardware failures.
You can choose from two recovery options: the most up-to-date server state as a recovery point or recover an operational copy of your applications from an earlier point in time. The latter option is suitable to recover from data corruption events like ransomware attacks. You can also fail back your recovered applications after issues are resolved in your primary environment.
Why Use AWS Elastic Disaster Recovery Over CloudEndure Disaster Recovery
AWS DRS is based on the technology of CloudEndure Disaster Recovery. As the next generation disaster recovery solution, AWS DRS offers numerous key features and benefits that CloudEndure does not.
For example, you won't get non-disruptive failback testing with CloudEndure since you will have to stop replication of the source server to test failback. AWS DRS does offer non-disruptive failback testing. That's why, while failing back to a test machine with AWS DRS, replication of the source server continues, thus allowing for failback drills without impacting your recovery point objective (RPO).
Further, AWS DRS seamlessly integrates with several AWS services, including:
AWS CloudTrail
AWS Identity and Access Management (IAM)
Amazon CloudWatch
IAM provides granular, configurable authorization for specific APIs and AWS DRS resources. CloudEndure only supports standalone user management and three pre-set, non-configurable user profiles. Also, you cannot get temporary IAM credentials for agent installation with CloudEndure – but you can with AWS DRS.
AWS DRS also supports standard AWS metrics and events mechanism for Amazon CloudWatch and Amazon EventBridge. CloudEndure does not provide access to metrics. Finally, unlike AWS DRS, CloudEndure is not part of AWS Management Console. It also does not support standard AWS APIs, SDK, and CLI.
For all these reasons and more, Amazon recommends AWS DRS to AWS enterprise users. Of course, you can still use CloudEndure Disaster Recovery to recover your environment from unexpected infrastructure or application outages, data corruption, and malicious cyberattacks like ransomware. However, Amazon and the Axcess team recommend that you use this older disaster recovery solution only if you need to:
Replicate to an AWS GovCloud (US) or China Region
Replicate an operating system that's not yet supported by AWS Elastic Disaster Recovery
Achieve HIPAA or ISO compliance
Replicate and recover into AWS Outposts
What (Else) is Special About AWS Elastic Disaster Recovery?
An application outage or cyberattack can be truly disastrous for your firm. You can lose access to mission-critical applications and data which can affect your operational continuity. You may also receive a surge of customer complaints which may damage your reputation. AWS DRS can protect you from such crushing eventualities.
The AWS DRS service provides fast and reliable recovery of applications – both cloud-based and on-premises – to minimize downtime and data loss. You can easily replicate and recover these applications running on supported Windows or Linux operating systems, thus increasing IT and application resilience.
Once you set up the service on your source servers, all data will start getting replicated to a staging area subnet in your AWS account in the AWS region that you select. From the AWS Management Console, you can easily configure replication and launch settings, monitor data replication, and launch any instances required for drills or recovery.
In comparison to traditional on-premises disaster recovery infrastructure in which resources sit idle until needed, AWS DRS removes idle recovery site resources. Instead, the staging area design maintains ongoing replication leveraging affordable AWS storage and minimal compute resources.
Moreover, your AWS DRS billing will be calculated at an hourly rate per replicating source server. You can add or remove source servers as required. You will incur the costs for your fully provisioned disaster recovery site on AWS only when you need them for drills or recovery. All these capabilities can help you save costs while maintaining the high performance of your AWS cloud.
Since AWS DRS supports non-disruptive tests (see previous section), it's possible to confirm that the implementation is complete. Moreover, you can maintain readiness during normal operation by monitoring replication and periodically performing non-disruptive recovery and failback drills.
Discover AWS Elastic Disaster Recovery with Axcess
With AWS DRS, you can effortlessly test, recover, and fail over a wide range of applications, which is crucial if you operate in a fast-paced environment where failures can be catastrophic.
With AWS as your elastic recovery site, you can add or remove replicating servers as needed for more flexible backup, recovery, and replication. You can also recover applications in a different AWS Region, meet compliance requirements, and increase application and business resilience.
We highly recommend that you switch to AWS Elastic Disaster Recovery to reduce the probability of data loss in case of a disastrous event. To learn more about AWS DRS, contact Axcess.io.
Conclusion
AWS Elastic Disaster Recovery (AWS DRS) minimizes downtime and ensures business continuity. It supports the fast and reliable recovery of a wide range of on-premises and cloud-based applications on AWS.

;